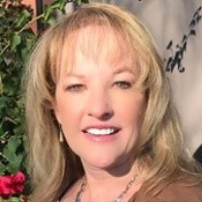 The Keys to Happiness
& Success Are in Your Grasp
Seeking psychological help doesn't have to be embarrassing or carry a stigma. We all need help.
Whether you are seeking psychotherapy for depression, anxiety, grief, emotional regulation or life coaching, for personal and professional success, my services are about helping identify strengths, unlocking passions, and finding fulfillment. It's about moving forward. It's about being all God created you to be by taking control of your emotional, psychological, physical, and spiritual life.
With my help you'll get to experience a different way of examining your present circumstances, looking at what is possible, and acquire tools to achieve your goals. Challenges and obstacles are simply a part of life, but how you decide to look at them makes all the difference. Using Biblically-based principles, I can help you refocus and change your life.
I provide services for all aspects of life (listed below); via telephone, and telehealth. Services for men and women.
If you are ready to experience life in a new way? I'm here to help. It's amazing what life has to offer, especially if you combine God's calling, passion, intent, and action.
Relationship & Intimacy
Emotional Processing
Motivation & Time Management
Business & Leadership
Finances & Budgeting
Health, Lifestyle & Aging
Spirituality & Personal Growth
Purpose & Life Direction
Anxiety & Stress Management
Fee: $140/session - Sliding fee scale for those in need of financial assistance
Insurance NOT accepted: I accept all major credit cards, Venmo, and PayPal
I specialize in Somatic therapy and Dialectical Behavioral Therapy